Arizona Copier Machine Rentals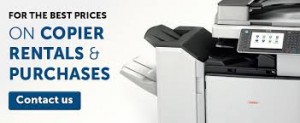 FOR THE BEST PRICES ON COPIER PRINTER RENTALS & PURCHASES – CONTACT US TODAY!
With Arizona Copier Machine Rentals you can Rent a Copier for daily, weekly, monthly, yearly use or for trade shows, meetings, conferences and other events in Phoenix, Arizona.
No Contracts!   No Credit Needed!
Desktop Copier Rentals, Desktop Printer Rentals.
Floor Model Black & White Copiers that will Print, Scan & Fax.
Floor Model Color Copiers that will Print, Scan & Fax.
(Rentals Include ALL Service & Supplies)
We Rent Full Size Copiers, Desktop Copiers and Desktop Printers. 
Do you need to produce documents for a special event, or meet short-term demands for high volume document production? PrintScan Solutions is the simplest copier rental choice. Let our dedicated, trained staff ensure that your event will run smoothly. We have the products, supplies, and support you need to make your event special.
You can count on PrintScan Solutions for:
Events such as meetings, conventions, fund raisers, sporting events
Document overflow at peek times such as tax season, construction sites, audits, litigation, engineering
Short-term events or projects.
Whatever the scope of your event or overflow, PrintScan Solutions gives you one less thing to worry about. You can rely on us to keep your document production running smoothly.
We offer:
Delivery, setup and pickup
Black & white and color copiers, Black & white and color desktop laser printers
Supplies
Support
No Contract – No Credit Needed
 Arizona Copier Machine Rentals
Many times, a short-term project does not justify buying a copier printer or leasing one. You'd end up paying more than you made, and you'd have no use for it after you finished your project. Copier rentals often make the most sense when you need it for a short-term project. For example, you have a trade show, corporate event, expo, meeting or convention that will only last for a short period of time. Another time where you may want to take advantage of a copier rental is if you want to experiment with having a new office location, but you don't want to commit to a leasing contract or sinking a lot of cash into buying a copier up front because you don't know if it will last.
Copier printer rentals have the benefit of not being locked into a contract, and the rental takes place on a month-to-month basis. Contrary to popular belief, they are not the same as a lease. You have a lot more flexibility with a rental, and it makes a great choice for businesses that don't need a copier on a daily basis. Here at PrintScan Solutions, we have over 100 copiers that you can choose from, and we serve the Greater Phoenix, Arizona, area.
When you need a rental copy machine, the key advantage boils down to cash flow conservation. You don't need to make a deposit, and there's no gigantic cash outlay. As a result, you free up a lot more money for business purposes, and you have a reduced cost of ownership because with most rentals, you are not responsible for the repairs. In addition, renting preserves your line of credit at the bank. That means you don't exhaust your line of credit, and you can continue to grow your business because you haven't exhausted your financing options.
Finally, you don't have to worry about the life cycle of your office copier printer rental. That reduces the risk, and it increases the service quality. There are also some tax benefits of a rental because you are investing into a copier printer for your business. That qualifies as a deduction! On-site maintenance will also keep your photocopier running in tip-top condition, and similar to leasing a copier printer, renting a color copier printer has the advantage of keeping you with the latest office technology, which improves the work quality of your business.